Theme:
"Global Dimensions, New Strategies and Visions"
Future Women Conference 2021
While significant gains have been made to empower women worldwide, great challenges remain. Here in the 4th International Conference of Future of Women 2021, we once again gather to discuss feminist futures and the unfinished agenda of women's equality. Featuring keynote forum, panel discussions, workshops and one-on-one interviews,networking dinner and post conference tours the Future Women 2021 brings together the voices and insights of a diverse range of delegates from around the world by offering inspiration, motivation, and networking.
TICKETS TO THE FUTURE WOMEN GATHERING IS ON SALE NOW!
Don't miss out.
WHAT TO EXPECT AT #FOW2021
We are excited about Special Events such as round tables, storytelling, and publishing.We hope you will engage fully in the sessions with questions, challenges, and new ideas.
PUBLICATION OPPORTUNITIES
BOOK OF ABSTRACTS
All accepted abstracts for the 4th International Conference on Future of Women 2021 – (Future of Women 2021) will be published in the Book of Abstracts bearing ISBN.
CONFERENCE PROCEEDINGS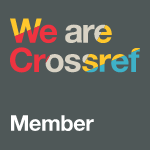 All full papers opting for conference proceedings will be subjected to double blind peer review process. The e-version of the conference proceedings will be published with ISSN and DOI prefix: 10.17501.
BENEFITS WITH PUBLICATIONS
Open Access for Proceedings with OJS
High Ranked Supporting Journals
Dedicated Special Issues
Quality Reviews for Submissions
Workshops with Experts
Personalized Guidance
SUPPORTING JOURNALS
The conference is affiliated with indexed supporting journals of the conference published by renowned publishers. These journals publish papers which go through peer-review process successfully. Authors are encouraged to read the scope/ aims and choose the most appropriate journal for the full paper.
Thailand which has a vibrant, diverse society and rich culture makes it a fascinating and colorful destination in which to learn about the social dimensions of developing countries. Though many cities in Thailand continue to be modernized with things like urban decor, everywhere visitors look will have bits and pieces of Thailand's interesting and ancient culture somehow intertwined.
DON'T MISS OUT OUR LATEST UPDATES
SUBSCRIBE US
Extremely organised and well planned event. The key learnings and networking at TIIKM events are the best. Highly recommend to be part of the events here

Posted by Iti Rawat on Friday, February 14, 2020
The Keynote forum was represented by Iti Rawat, Founder WEFT Women Entrepreneur Foundation, Founder Thinkhall Training and Consultancy LLP, India under the title "How Women Entrepreneurs Will Lead the Nation's Growth in the Future".
OUR OFFICIAL PARTNERS
THEY TRUST US