Theme:
"Global Dimensions, New Strategies and Visions"
The Future Women Conference 2021
While significant gains have been made to empower women worldwide, great challenges remain. Here in the 4th International Conference on The Future of Women 2021, we once again gather to discuss feminist futures and the unfinished agenda of women's equality. Future Women 2021 brings together the voices and insights of a diverse range of delegates from around the world by offering inspiration, motivation, and networking.
FINAL ABSTRACT SUBMISSION DEADLINE
20TH JANUARY 2021
PROFESSIONALS CHOSE US.  LEARN WHY
We share one world, and our health depends on each other. COVID-19 pandemic has revealed our deepest vulnerabilities and our greatest strengths. In an interconnected world, we have seen how an infectious disease can spread across borders, cities and streets with devastating speed.
Our goal is to deliver the physical conference experience through our virtual conference. We invite you to participate in the two-day online conference, present and share your research work, publish with well-known publishers while advancing your career.
Comfort and well-being
Access to 02-day conference program
Renowned international speakers representing the Keynote Forum and special events
Constructive  feedback  for your presentation
Q&A session and engagement with all audience
Unlimited professional networking
Awards for the most outstanding presentations
Conference photography
Save money and help the environment
High Ranked Supporting Journals
Dedicated Special Issues
Quality Reviews for Proceedings
Open Access for Proceedings with OJS
Expert guidance with workshops
Personalized Guidance
Sign up with PublisHelp
Click here for Registration Benefits>>
WHAT TO EXPECT AT #FOW2021
We are excited about Special Events such as round tables, storytelling, and publishing.We hope you will engage fully in the sessions with questions, challenges, and new ideas.
PUBLISHelp
-A breakthrough Free TIIKM project to make your research publication possible-
Why
—-
In recent times we, TIIKM and the AAAWGS were able to identify that the major reason for many academic papers being rejected from high standard journals is due to lack of knowledge and improper guidance on scientific writing. PUBLISHelp is designed to help authors who need help in improving their academic writing. We believe we can reduce the number of rejections and increase the possibility of acceptances with the aid of PUBLISHelp.
How
—-
We have appointed a world-class "Scientific Steering Committee" to help authors to develop their full papers prior to the conference. Before sending the paper to a journal, the papers will be reviewed and guidance will be provided to revise by a world-class reviewing committee.
To Whom
—-
This project is designed to help researchers/authors who aspire to develop their full papers up to the standards of high quality academic journals.
How to enroll
—-
This program is free for all the conference paid participants**. Please click here for more details and registrations.
Prof. Anita Singh
[CONFERENCE CHAIR]
Centre for Women's Studies and Development
Banaras Hindu University,
India.
MAHENDRANATH BUSGOPAUL
[STORY TELLER]
Secretary General
Halley Movement Coalition
Mauritius
PUBLICATION OPPORTUNITIES
BOOK OF ABSTRACTS
All accepted abstracts for the 4th International Conference on Future of Women 2021 – (Future of Women 2021) will be published in the Book of Abstracts bearing ISBN 978-955-3605-82-5.
CONFERENCE PROCEEDINGS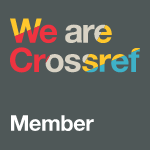 All full papers opting for conference proceedings will be subjected to double blind peer review process. The e-version of the conference proceedings will be published with ISSN 2602-8646 and DOI prefix: 10.17501.
BENEFITS WITH PUBLICATIONS
Open Access for Proceedings with OJS
High Ranked Supporting Journals
Dedicated Special Issues
Quality Reviews for Submissions
Workshops with Experts
Personalized Guidance
SUPPORTING JOURNALS
The conference is affiliated with indexed journals published by renowned publishers and conference participants are provided with the opportunity to submit the papers for online (closed access) publication in these journals.
Please note that all supporting journals are subjecting submissions to the double-blind peer-review process. The decision on publication will depend on the peer-review process. Participants are advised to read the journal's scope and aim before deciding the suitable journal. We follow universally accepted ethics on publication. Accordingly, a guarantee for publication will not be issued before making the submission and completion of the review process.
Journal of International Women's Studies
ISSN 1539-8706
Editor in Chief Prof. Diana Fox & Prof. Cami Sanderson
Publisher Carley Taylor, Bridgewater State University, USA
Health Care for Women International
Print ISSN : 0739-9332
Online ISSN : 1096-4665
Editor in Chief: Eleanor Krassen Covan
Publisher : Taylor & Francis
DON'T MISS OUT OUR LATEST UPDATES
SUBSCRIBE US